The rePlant Hemp team has deep experience within the industry and without, with high-level access to best-in-class multinational corporations, top hemp companies, capital partners, ESG advocacy leaders, government regulators and politicians. The rePlant Hemp network is unparalleled.
Our vision is to grow the industry from within. With founder's cumulative decades of experience in the space, rePlant Hemp uniquely understands the hemp industry's need for strategic capital to scale and sustain growth, and to enter major global markets actively seeking sustainable solutions.
The rePlant Hemp Team brings recognized industry leadership, elite financial acumen and a shared passion for sustainability to address one of the biggest opportunities of the 21st century.
GEOFF WHALING
Cofounder, President and Chief Vision Officer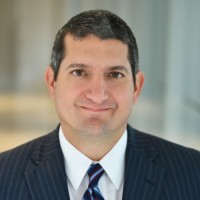 MICHAEL WOODS
Cofounder and Board Chair
JAMES ROW
Entoro Capital, LLC Managing General Partner
Elliott Wislar
Clearbrook CEO, rePlant General Partner
Mina Mishrikey
Merida Capital Holdings LLC Senior Partner, Head of Investments, Subadviser

Fund Manager: Entoro Capital
Entoro Capital, LLC (Entoro) provides advice and services to a wide range of established and growth-oriented businesses around the world. They offer deep sector expertise across a full range of services in investment banking, equities and fixed income in the Americas, Europe, South America, the Middle East and Asia.
As a fund manager to rePlant Hemp Impact Fund 1, LP, Entoro Investments, LLC brings decades of experience and leading-edge digital capabilities to the structuring and management of the fund. In addition to handling back and middle office, Entoro will utilize its proprietary OfferBoard® platform to efficiently connect Accredited Investors to this unique and timely investment opportunity.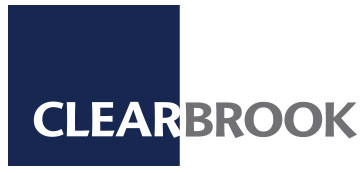 General Partner: Clearbrook
Independent and objective, Clearbrook combines the nimble structure and culture of a boutique with the experience and resources usually found only at larger firms. They offer:
• Non-discretionary and discretionary Advisory Solutions, including OCIO reimagined – our customized, flexible Chief Investment Officer solution.
• A growing range of Innovative Return Solutions, providing clients access to asset classes, markets and managers that might otherwise be out of reach.
• Capital Opportunities for clients seeking creative capital solutions for private fixed income and real estate opportunities, and for those seeking to raise capital.
Clearbrook will assist rePlant in sourcing, evaluating, and managing portfolio investments. Clearbrook brings seventeen years of investing experience including experience in ESG-based venture investing.
Subadviser: Merida Capital Holdings LLC
Merida Capital Holdings LLC is a private equity firm targeting fundamental growth drivers underpinning the rapid development of the cannabis industry. Their investment emphasis focuses on cultivation technologies, products and services associated with the evolution of cannabis as an agricultural product, a natural plant-based medicine, a constituent in pharmaceutical formulations, and a recreational consumer product. 
As a subadviser to rePlant Hemp Impact Fund 1, LP, Merida brings a stringent data-driven approach to new industry filled with opportunity. They aim to bring the same approach that has seen them successfully invest in the medical and adult-use markets to the industrial hemp market—also a recently deregulated arena bustling with startups and upside potential. 
Merida will focus on North American opportunities in the industrial hemp sector, including but not limited to materials processing, hemp nutrition, hemp CPGs, and related IP.
Merida is led by Managing Partner Mitchell Baruchowitz and Senior Partner Mina Mishrikey.
Take the first step on our critical journey towards a decarbonized society today.
Global climate crisis directly impacts economies and influences purchasing decisions large and small. Consumer spending is more directed than ever toward sustainability and environmental stewardship, and those who are prepared with commercially viable sustainable alternatives will create—and profit from—the path forward.
Please remember that different types of investments involve varying degrees of risk, and there can be no assurance that the future performance of any specific investment or investment strategy will be profitable or equal any historical performance level(s).
rePlant Hemp Impact Fund 1, LP is an investment fund registered by rePlant Hemp Advisors, LLC for the purposes of investing in hemp-based technology to decarbonize the global economy.
1300 Pleasant Hill Road
Fleetwood PA, USA 19522